October 26th, 5:04pm
An Island on the Sea
We kicked off Campfire Stories by spending three weeks in and around Acadia National Park on Mount Desert Island.  We had a vague sense that being in the place would be important in selecting our stories, but discovered the purpose of our process on this trip—speaking to residents and historians are vital to understanding the essence of a place, and this understanding is vital to telling bigger stories about a place.
Meeting face-to-face with members of the community helped us:

Understand the context of the place, historically and now—to be sensitive and emotionally aware of the stories we select.

Talk to the right people and uncover stories or points of view that are not immediately evident about the region.

Connect with individuals and be able to visit places that are a scratch below the surface of a Google search.
The following post will outline our process and highlight our findings from our visit to Acadia National Park.
Process
We first held a workshop with key organizations and individuals in the community (Mount Desert Island Historical Society, Southwest Harbor Public Library, Jesup Memorial Library, the Abbe Museum, Anchorspace), and spent the next week speaking to over 20 residents of the island (historians, boatbuilders, folk singers, lobstermen, divers, faculty at College of the Atlantic). 
These experiences helped us:
Demonstrate our eagerness to listen and share the importance of working with the community in selecting stories

Establish our presence in the region and build credibility

Identify important themes that capture the essence of the place

Identify other people we should be connecting with
Partnerships
Many of the relationships formed through the workshop and interview process proved to be essential and will serve as a model for the following communities we visit. Here are ways our key partnerships supported us:

Libraries
We are so grateful to have such wonderful library staff helping us and offering us a place to work from. The Jesup Memorial Library organized a "Campfire Stories Night" event for us in downtown Bar Harbor—reaching out to media/press to advertise the event (it was even mentioned on the radio!), plastering the town with flyers, obtaining a fire permit to have a bonfire outside, and providing whittled sticks and s'more fixings for the event. Candy Emlen, the Director of the Southwest Public Harbor Library, not only attended our workshop, but served as our project cheerleader and community connector by connecting us to folks like Barn Arts Collective and national treasure, Ralph Stanley. 

Historical Societies
The job of historical societies is to preserve and celebrate the histories of a place and for this project, it is our duty to understand the historical context of each place so we can share accurate representative stories. Historians are deeply connected and knowledgeable to the communities they are researching. Tim Garrity, Executive Director of the Mount Desert Island Historical Society, was one of our most important resources and supporters in our time on Mount Desert Island—connecting us to members of the community he felt it was important for us to talk to and scanning his library and online databases for essential information and authors.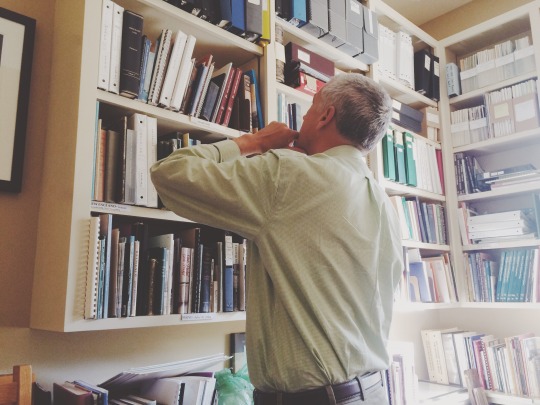 Arts & Culture
Though it's no surprise these groups would be natural supporters of our project, we were led to some surprising places that showed us a whole other side of the island—an experimental rendition of Shakespeare's 'Richard II' performed in a barn, a forest village of people living in longhouses and wigwams, and a children's theater performance at the local library by Barn Arts Collective based on a local favorite story about a woman who spends a summer caring for an orphaned seal ('Cecily's Summer'). These are important groups for us to connect to particularly when it comes to learning about the native people of a region. George Neptune – an educator, storyteller, and curator at the Abbe Museum – was a fantastic guide to Wabanaki history and culture.
This process is vital for us to responsibly select the Campfire Stories that we hope to share with you, the reader. It's not a historical, or scientific, or even a folklorists process, but it is our journey to understand and then accurately represent these places to a broader audience. Being able to spend time in these parks and meet with so many individuals provides a compass to guide us as we continue our research - one that can't be gleaned from any amount of online research.
Themes
We move forward from our travels in Acadia having heard again and again the following themes that we hope to reflect in our selected stories:
From Here, From Away
One of the most common themes, lying just under the surface of all topics and conversations we had, was the distinction of those "from here" and those "from away." Individuals "from here" typically meant they were born on the island, and/or descended from the many generations that preceded them.
Mount Desert Island sees many visitors in the summers and has a history of rusticators and wealthy individuals taking residence on the island for only several months of the year. We were reminded of this often and hypothesize that, in addition to the necessary qualifications mentioned above, being "from here" is also a title earned only by those who chose to embrace the island in all its forms—particularly through the winters, on this island in the North Atlantic.
From another perspective, this conflict can be absurd, because technically speaking, the Wabanaki people have the first claim to the land—and even they retreated to the island during the summer months.
Living Off the Land
Given the challenging qualities of the terrain of this island, there was a strong sense of people actively choosing to call Mount Desert Island "home" and finding ways to "make it work" by employing a hardiness, sense of self-sufficiency, and toughness. There is a strong sense of identity and pride (being a "Mainer," being "from here") tied to what the land offers and how one earns a living—previously, lumbermen, quarry miners, and fishermen (until these resources were depleted) and now presently, lobstermen and farmers, and the tourism industry around the hundreds of thousands of summer visitors to the island.
Generosity
One of the first sentiments shared with us was "I would hope there would be stories that demonstrate the generosity and giving nature this park was founded on." Throughout our visit, we heard of many examples of this generosity—whether the history of how the park first formed by the efforts of George Dorr (referred to as the "Father of Acadia"), or the community coming together to help out an ill member of the community.
We also experienced this immense sense of generosity in the weeks we spent on the island—from people wanting to help connect us to others, giving us hours of their day to speak to us, taking us in for shelter, and sharing with us a little piece of their life by inviting us into their homes.
An Island on the Sea
Mount Desert Island has iconic landmarks and unique landscapes that elicit a visceral connection to this constantly evolving island on the sea—which has drawn us personally back to this place, year after year. These landscapes are an important part of capturing this beautiful, breathtaking place—islands, rocky cliffs, ocean, tides, sea foam, waves, fog, snow, mountains.
Maine Humor
Maine humor provides a glimpse into the way-of-life and culture of the region. This specific brand of humor emerged as a thread that runs through many quintessential Maine stories. It was described as a way to elicit the incredible resourcefulness of the people there, necessary to cope with the harshness of the land, and reflects a willingness to accept what this life has to offer—the good and the bad.
Harmony between the Community and Acadia National Park
Whether or not residents agree with the actions or politics of the National Park Service, we left with the impression that the majority of residents agree that the park is essential to the identity of the Mount Desert Island region—that it's a good thing. With so many self-sufficient, working class residents of the island, the embrace of the park is surprising, because one can imagine this type of community being upset about the federal government taking the land and removing a tax base that could support the schools, hospitals, and other amenities. This is not the case here.

This marks the end of our first fishing expedition, as we translate process to practice and understand more of our own "why" and "how" as we approach the Campfire Story. What an opportunity to be in such a beautiful landscape and to meet so many diverse and wonderful people throughout our research. Stay tuned for our Kickstarter, or other ways to support this project!